Your Full Service Cylinder Repair Facility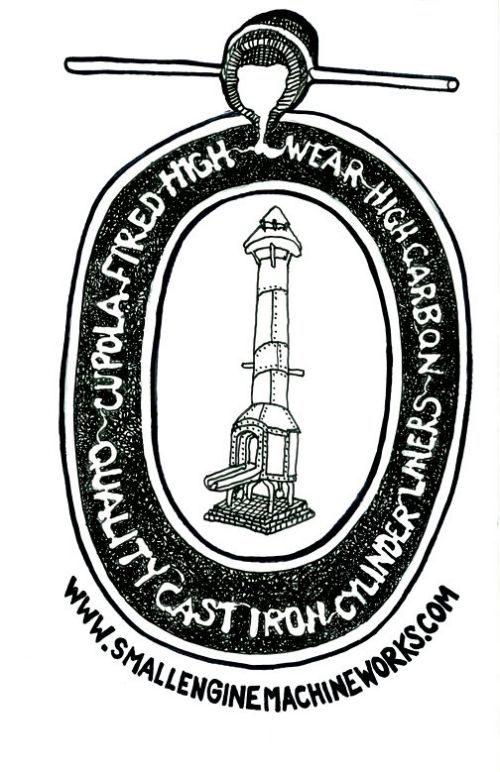 After many years Together Again 
 Welcome to Small Engine Machine Works .com
You have just signed on to the most unique Power Sports & Motor Cycle Engine site on the Internet
    providing online internet consulting and  2-Stroke Specialties
Your Cylinder Sleeve Problem Solver
Having 2-Stroke or 4-Stroke Cylinder problems? Contact me, I can help.
Why do we bore cylinders for such a reasonable cost? Our only business is top end cylinder work & related projects.
A good part of our production is Mail Order, with a Medium Priority freight post office box the charge is $12.00 & change each way.
This makes our mail order cylinder service competitive.
I'm your Top End Guy, Junk to Perfection
        When your Cylinder looks like this                We can make it Better than new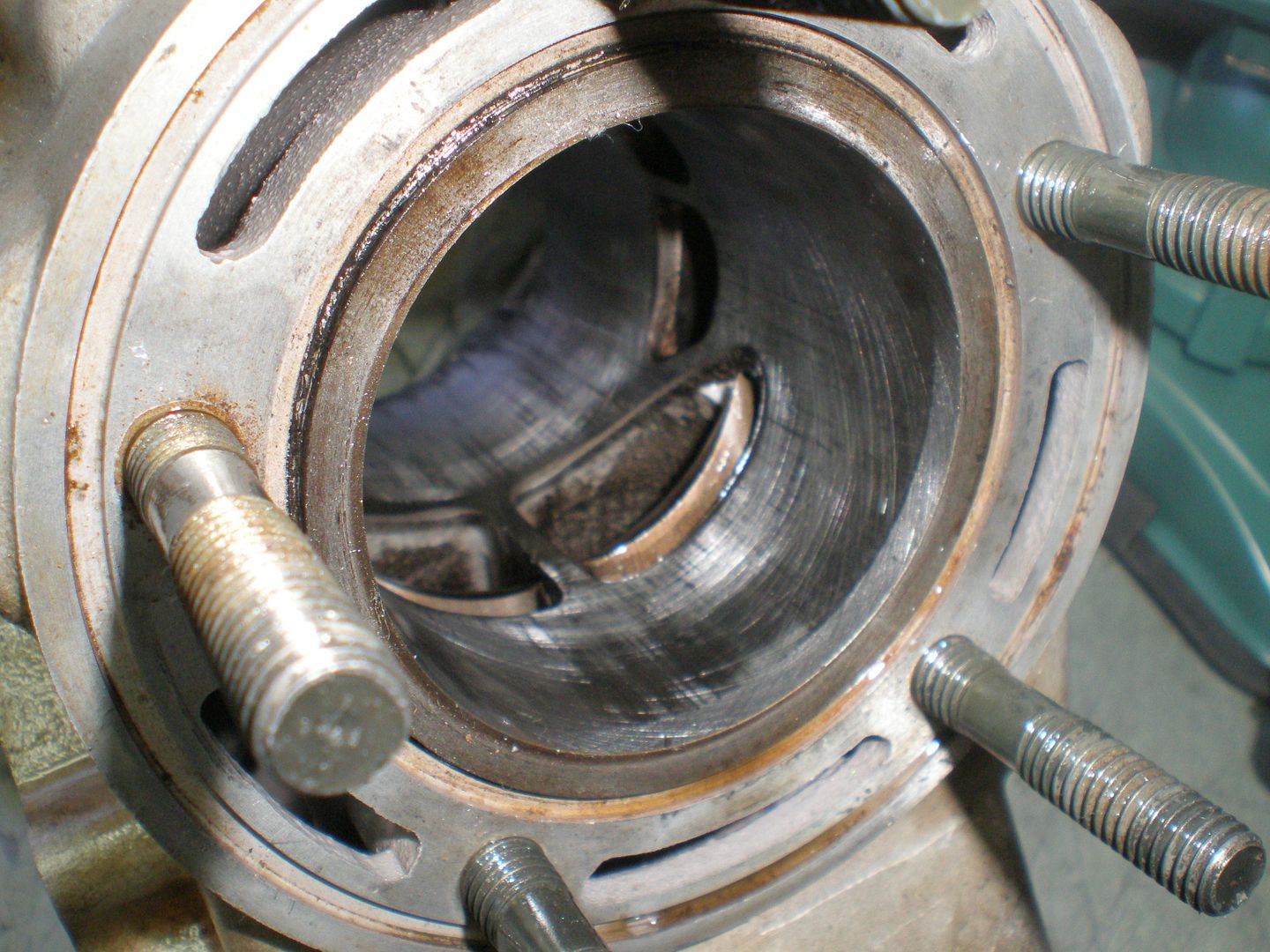 We can talk about your riding style & power requirements. Most times we can change your port timing so your machine performs to the way you ride. Big bore kits & Small bore kits are our specialty, Quick as a Wink O-Ring Grooves. Any type of cylinder, Blind bores, no problem. We can replace your Plated cylinder & return your engine to life with a new Iron Liner. Give us a call before you spend hundreds $$$ for that special Trick Kit. We may be able to suprise you with Special Possibilities. 
As I'm heading towards retirement in the next few years, I'm happy to pass along what I can.
I have knowledge to share with you for free.
World wide we have friends who we are working with. Ask me a question, I may be able to help you.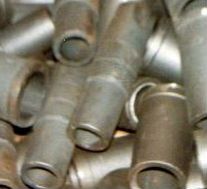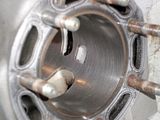 Complete Cylinder Sleeve Manufacture & Replacement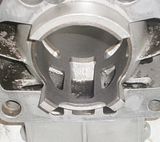 Before we replace your cylinder Sleeve

                                             We can mathematically calculate your existing port timing
                                  It's not necessary to physically use a degree wheel to obtain the numbers.
     We will compare your port timing with excepted performance numbers published by other professional sources
        We can discuss with you how we may change your port timing in order to change your power band delivery
Internet Consulting 
       If you are curious about what your dealer did to the inside of your engine.  We will help you understand what they did and why.
     2-Stroke Engines will never die
I can Help You
Call or Email your questions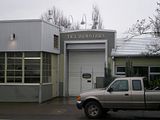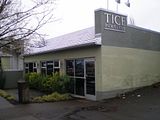 Small Engine Machine Works.com

After November 1, 2016 my new mailing address is
                                       John Tice
                                                                             c/o General Delivery
                                                                             Camp Sherman
                                                                             Oregon 97730  USPS Only

 Cell Phone 503-593-2908  Office 541-508-3944

 What you get with our Sleeve replacement
 

Over the years, I've found that many people have come to their own opinions on how this kind of work should be done. Personal opinions can be blown way out of perportion the more they bounce around the internet.  
 

In order to give our customers their best value, there are some things that we will & will not do to your cylinder. We are replacing your sleeve & not doing a cosmetic re-manufacture job. While cooling, your new custom sleeve is being held in place with a light press. We do not do a complete Bead Blast job on your cylinder. Excessive Bead Blasting can damage any of the threads in your cylinder. We only bevel ports which are in contact with the piston rings. Intake ports are ordinarily not beveled; if the intake ports need to be beveled then they are too large to support the piston. We may recommend that more ribs be installed in your intake ports.

Some shops tap & pin the new sleeve so it doesn't slip, you can see this method on Utube. If the  sleeve needs to be pinned then the new parts aren't fit tight enough. When your new sleeve is loose the hot cylinder won't dissipate the heat fast enough, your engine has a greater chance of piston seizure.
Honing; Egg Beater to Power hone. There are many different ways to hone a cylinder. Hand held hone, Horizontal & Vertical power hones, automatic & manual feed. Short, standard stone & multiple stone racks.
Each method can work just fine with a qualified operator. Each method may work better for different situations. There is NEVER 1 best method to hone any cylinder 2 & 4 cycle, through & blind bore. We have been honing cylinders using all methods for many years. The key is; machine your cylinder Round & Straight no matter what the method.  


Besides the need for a sleeve replacement, broken & stripped head studs are usually an issue. We will replace straight 8mm head studs NC from T-304 stainless steel. We have a quantity of stepped studs, i.e. 8mm X 10mm stainless steel for a nominal extra charge.
We wish to give you your best value on your repairs. Only shopping for price can be a big mistake. Many times a customer has gone elsewhere because of a difference of $25 or so. The customer many times has no idea where his new sleeve came from or how it was installed. If you have questions, please give me a call. Check out "How it's Done" & you will learn.
http://forums.everything2stroke.com/threads/49513-How-It-s-Done-Projects-around-the-Shop

Regards
John Tice

Motorcycles
ATV's
Snowmobiles
Outboard Motors
Kart Engines
Subaru Automobiles
Weber PWC
RE:DT-50 Yamaha
 JOHN TICE:
After rebuilding the bottom-end completely, and now the top-end also (including a new OEM exhaust

), the bike runs awesome. Nice power develops at around 7000 rpm and is not too narrow. Laying off it for a while though with only a few wide-open spurts after many hours of babying.
Thanks again for your time and knowledge.
By the way. the "Two Stroke Tuners Handbook" is a great help, thanks for the recommendation.
Sincerely,

Glenn Boyle
This is an example of the replies which we get from some customers back east. Glen's small Yamaha bore was machined Round & straight. Round &
straight is the base starting point for a good running engine.
Hi John I put my golf cart motor together and worked flawless it started right away and seems to be working just fine ..wanted to thank you for your help and valuable info also thank you for the motor math ..I will be sending ALL my boring and engine work to you ..thanks again
Eric Heier
**********
Took my rebuilt CR500 out for the first time on Friday and everything worked perfect. The engine ran strong with very little smoke. Thanks for the cylinder bore and piston, Scott M.

**********
Along with your service
No matter if you're a newbie or a seasoned mechanic; you have skills which can be shared in a good conversation. It's many times necessary to talk over a project with the customer; what is required & what can we do, also how we do the job. There are no secrets here & we wish that the customer completely understands the project from beginning to completion. The liner replacement business is a unique operation but nothing special. All of the skills & procedures required are those of a standard machinist. I'd like everyone to know how all of this is done in order to help sustain the trade.
In the quest for a life time of knowledge; none of us can know everything, but all of us can know something. Since we can't know everything; we focus and try to be the very best at what we do, Small Engine Cylinder Repairs.                 Over 45 years in the Machine Shop 
We Machine your cylinders Round & Straight