Cylinder Repair Equipment
Although Tice Industries Inc. is a full line CNC machine shop & fabrication facility; The www.smallenginemachineworks.com division specializes only in small engine cylinder liner manufacture & cylinder related repairs. Industrial * Compressor * Cycle * Power Sports * Outboards 
Since our move to the new shop location; I'm now sleeving 4 cylinders at a time in order to reduce the tool changes on my equipment. Many people are shopping for price which is the last thing which should be considered. Since I'm now retired, I can offer reasonable costs with high quality installations. What sufferers are my slow lead times; if you're in a hurry please go elsewhere.
When other shops who are installing pre ported cylinder liners; a key to port accuracy is measuring the flange height of the new sleeve. When the counter bore depth is incorrect the port height is compromised. Another problem can be the new liner fit to the cylinder compromising your heat dissipation rate.
 At times; I reinstall a sleeve because the existing liner slipped or twisted in the bore. I have found over the years that a 125cc cylinder would take a -.002" shrink fit, a 250cc -003", & a 500cc -004" shrink fits. The quality of the installing equipment has a direct effect on the outcome of your sleeve replacement. In our shop I use Sunnen hone heads on our vertical & horizontal machines.        


Kwik-Way

Machines ----

All the Way
Cylinder work is about our only business; We need an array of machines which gives flexibility & more timely deliveries.  

We keep a large stable of Kwik-Way cylinder boring machines in our shop
  Although no longer manufactured, the Kwik-Way cylinder boring machine is still #1 in the engine over haul business.
 Kwik-Way machines are a solid robust piece of industrial equipment. Some cycle shops use a bench top light weight boring bar which isn't suitable for our volume & heavy duty work load.   
       
  When a new sleeve is fit in your cylinder to replace a worn Chrome or Nicasil, its customary to shrink fit the new liner with around a -.004" or so shrink or press fit. Since we are not removing the new sleeve as we would while port machining in a 2-stroke; we are now fitting our new sleeve liners with up to a -.010" or more shrink fit. This extra tight fit with your new sleeve liner ensures the maximum heat conductivity from the iron sleeve to the aluminum cylinder casting. The minimum desirable skirt clearance which is possible with the extra tight fit ensures a longer cylinder life & cooler running combustion chambers.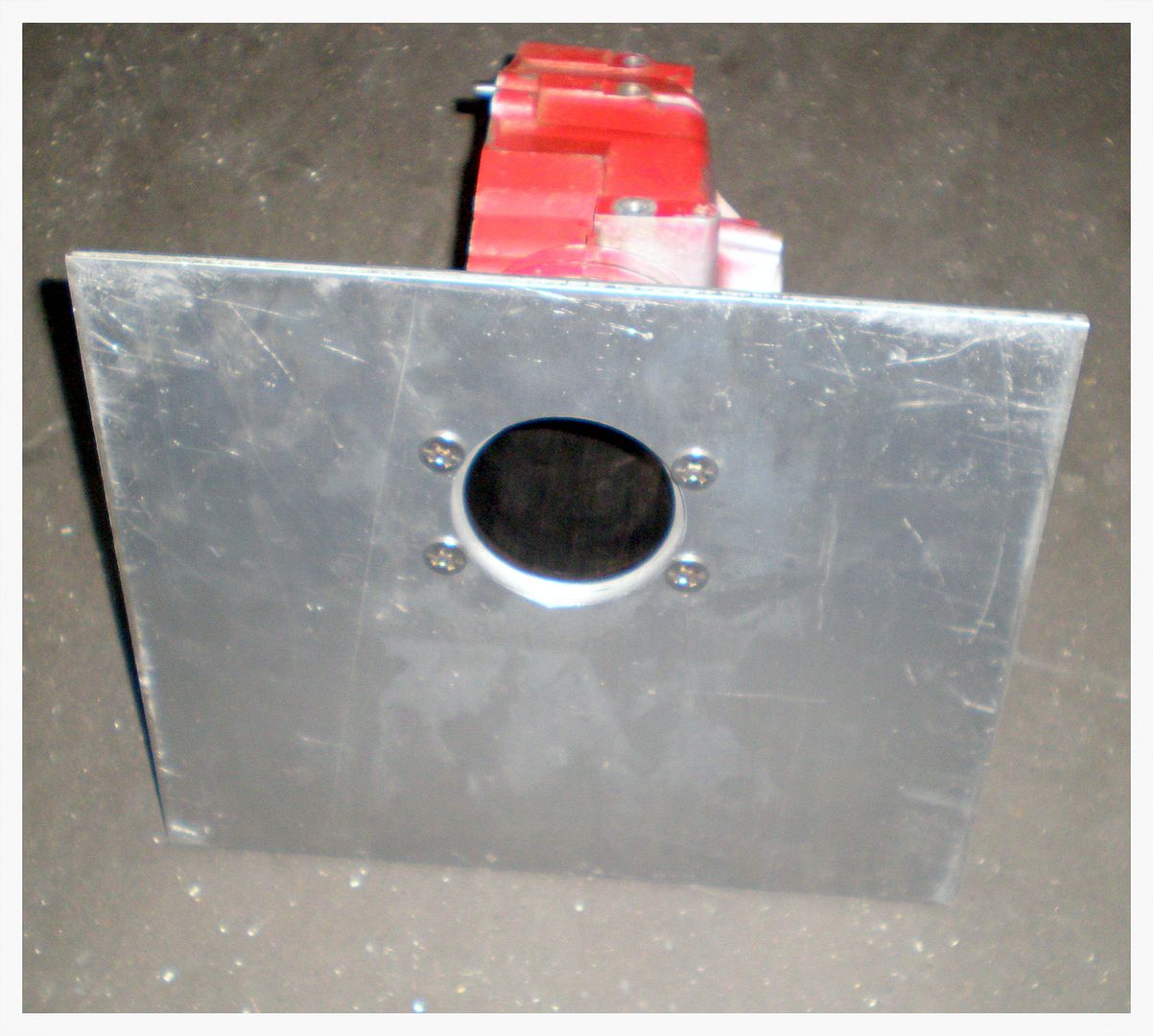 Many Flat Head engines such as Tecumseh & Briggs are a complete casting, cylinder & crankcase. This type of engine is fragile & cannot be press clamped from the bottom as most other types of cylinders. We machine a parallel clamping plate which attaches to the top of the cylinder
Cylinder Boring prices include Precision power honing with our Sunnen Equipment

    
The secret, if there is one; Round & Straight cylinder bores with a leak proof Cranking Compression
2-stroke cylinders are the most difficult to finish size while honing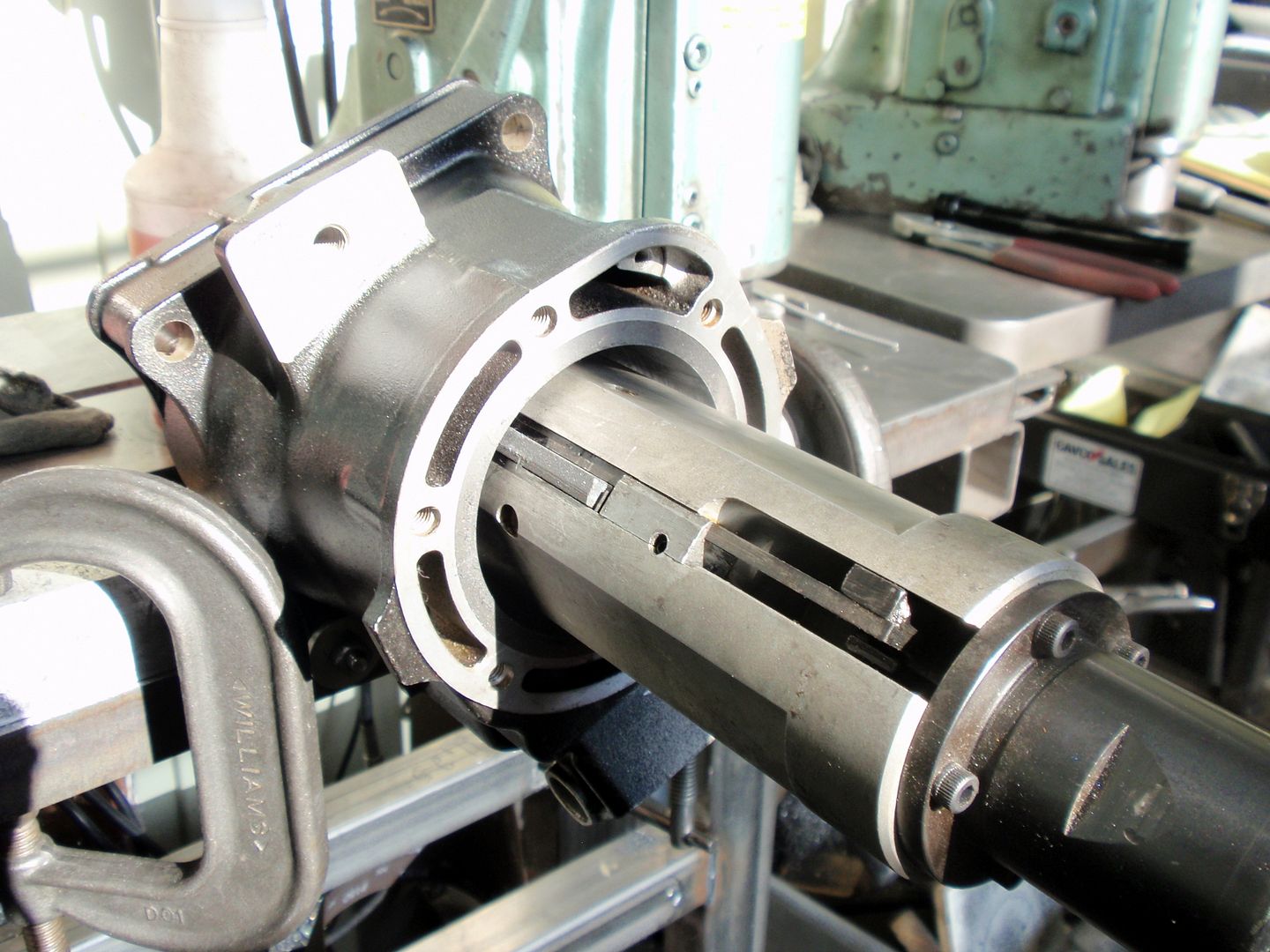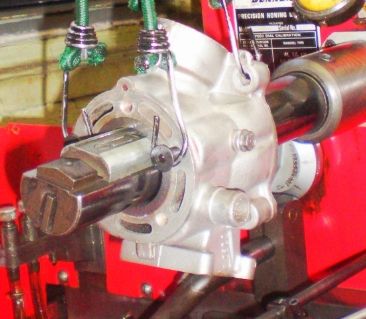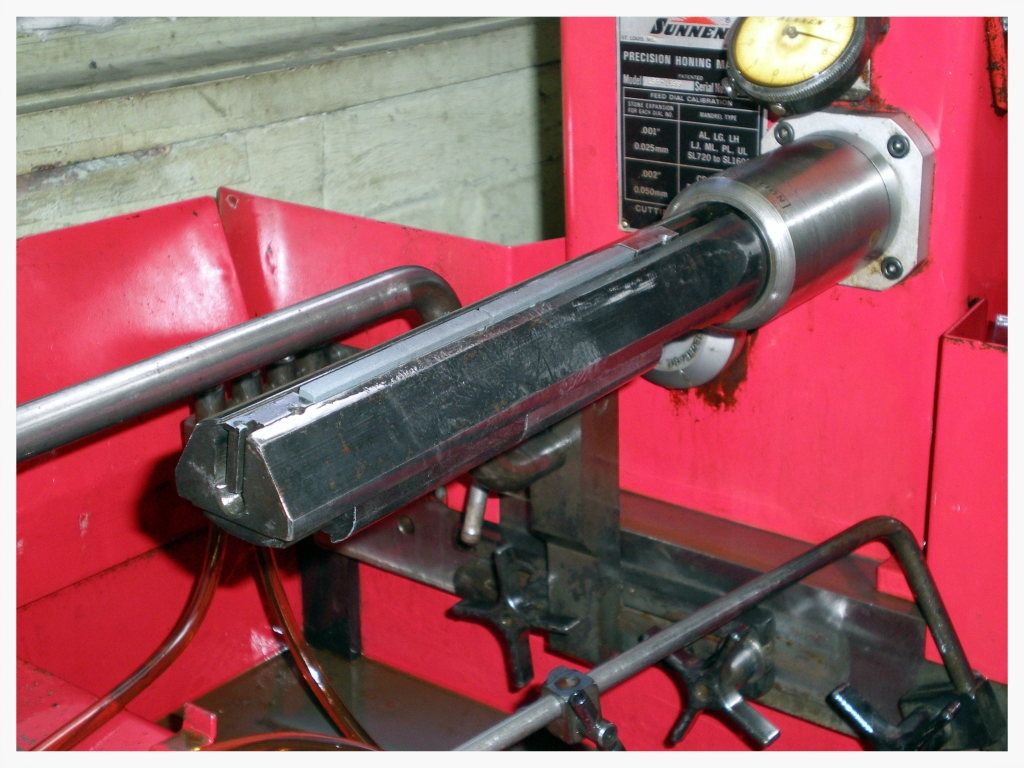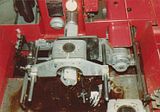 The hard Sunnen 3 point hone mandrels are the best we've found to do this job.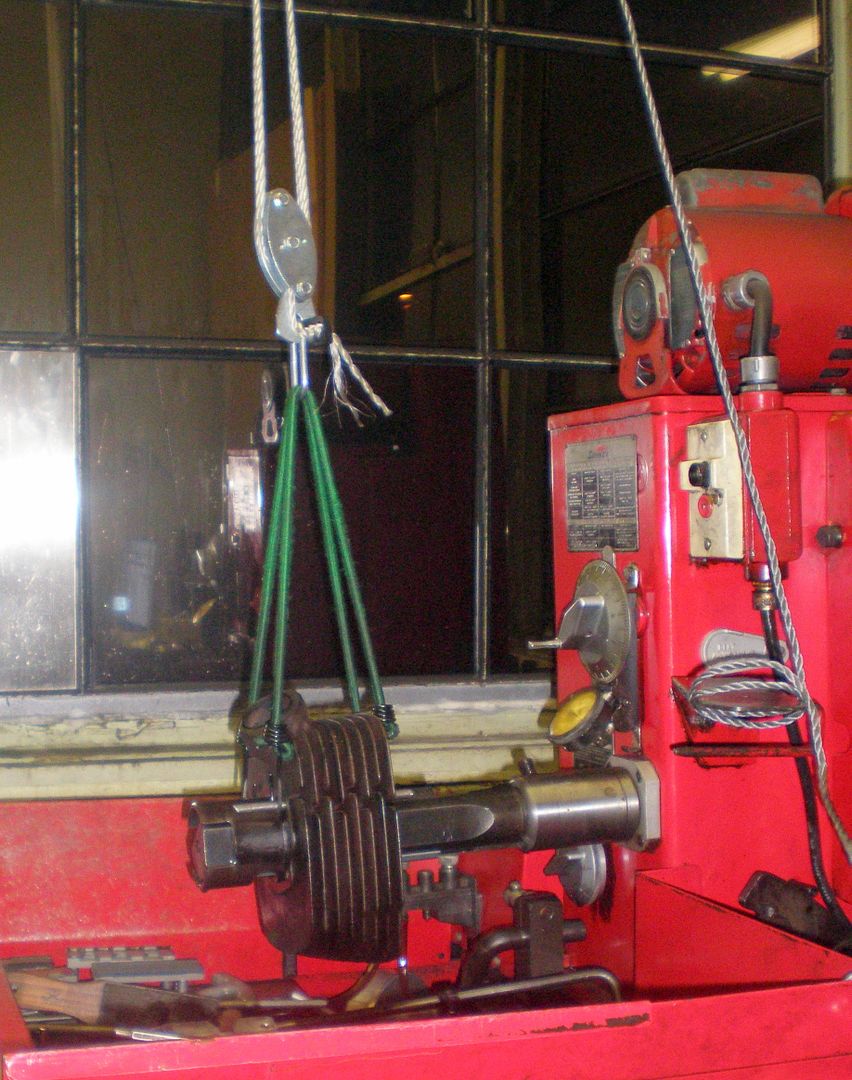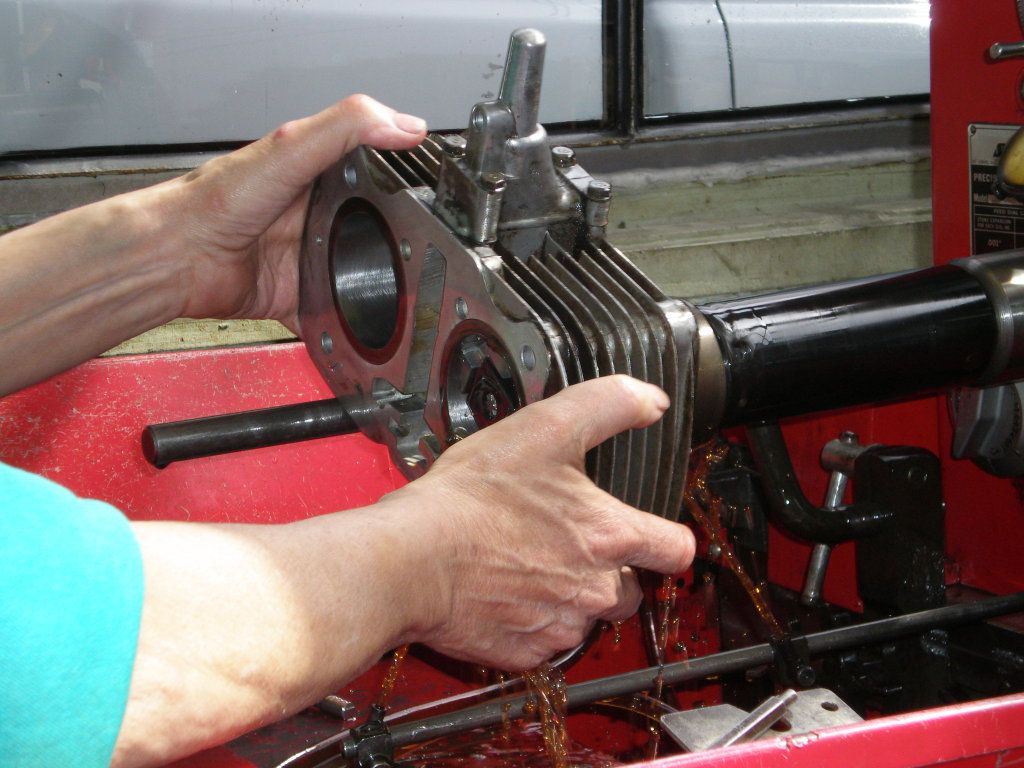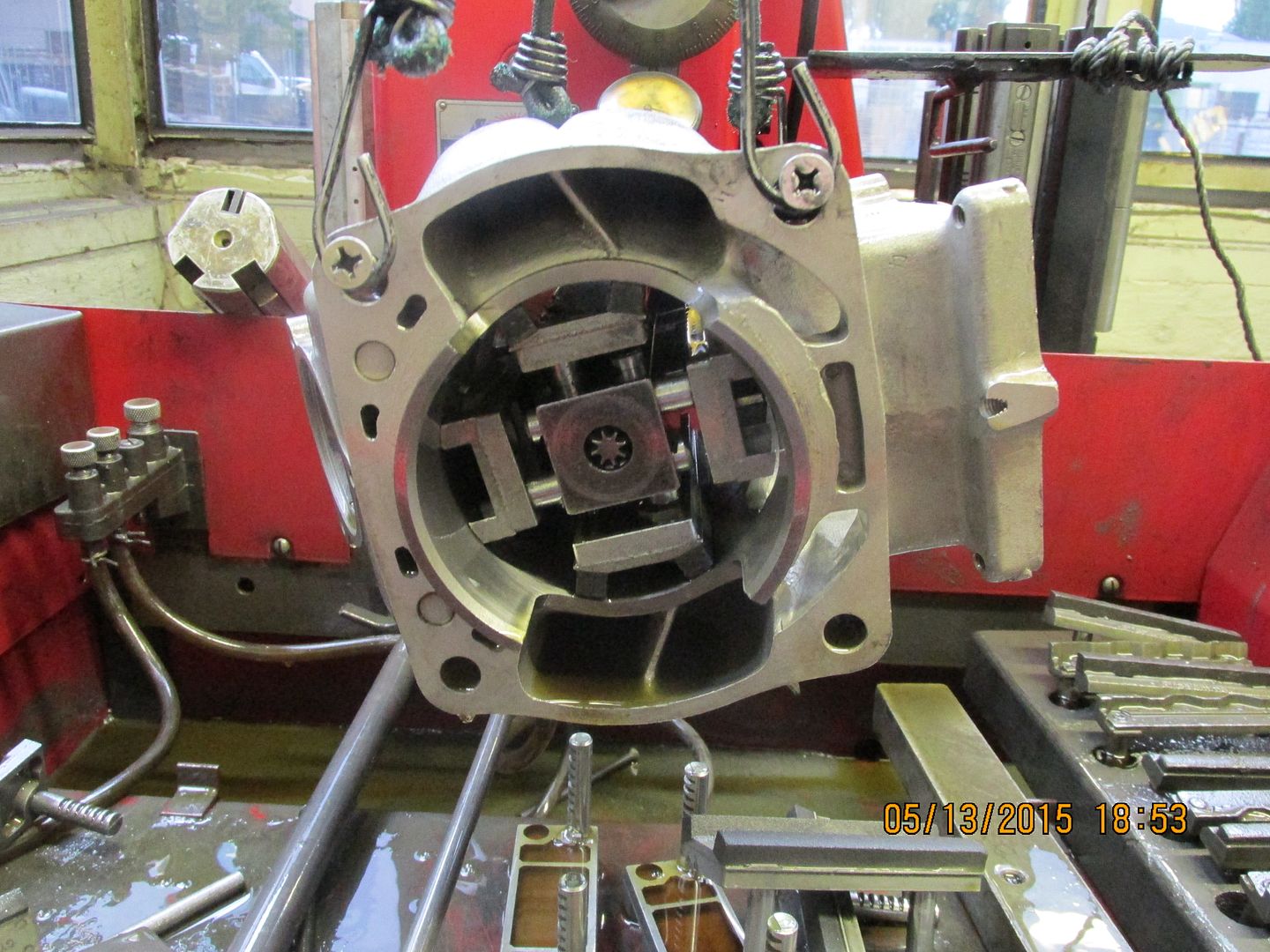 Many times creative cylinder mounting is necessary for honing heavy & multi cylinder blocks.
The bases of power sports & small engine cylinders have a tendency to flex in the thin area which enters the crankcase. This thin portion of the bore can flex when the hone is tightened too tight.
When we hand hold cylinders on the Sunnen horizontal rod hone; The tightness of the hone head can be felt by the operator. The lower end of a 2 stroke cylinder with the transfer port cutouts has a tendency to shear the hone stones as they pass back & forth in the bore. Having this hand held control of the cylinder is necessary to produce a round & straight cylinder.
I feel that the cylinder honing operation is by far the most difficult portion of fitting an oversized piston.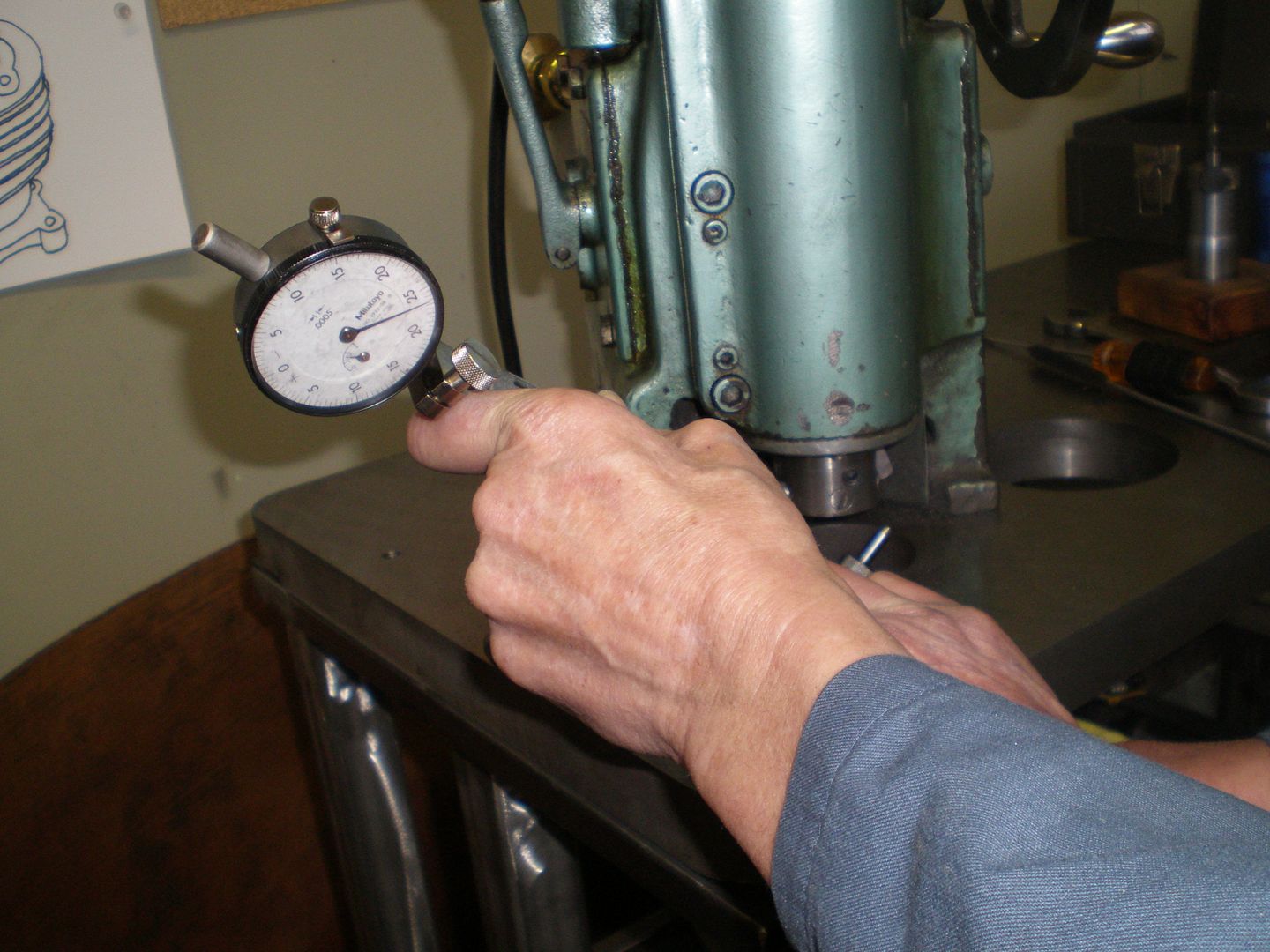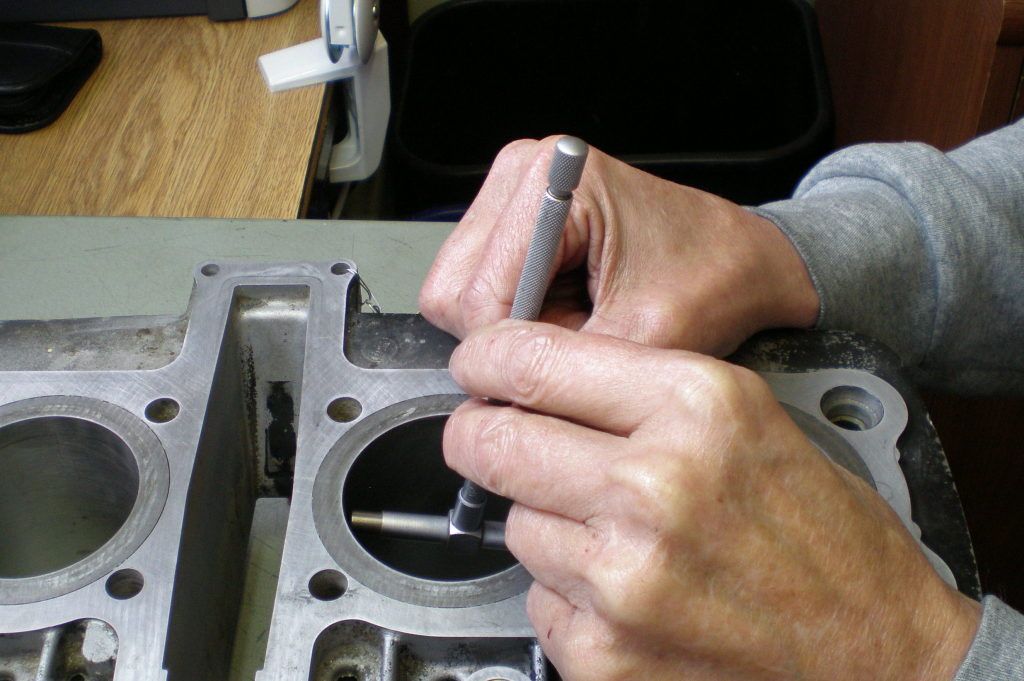 We use the most accurate measuring tools possible to assure a proper job on your parts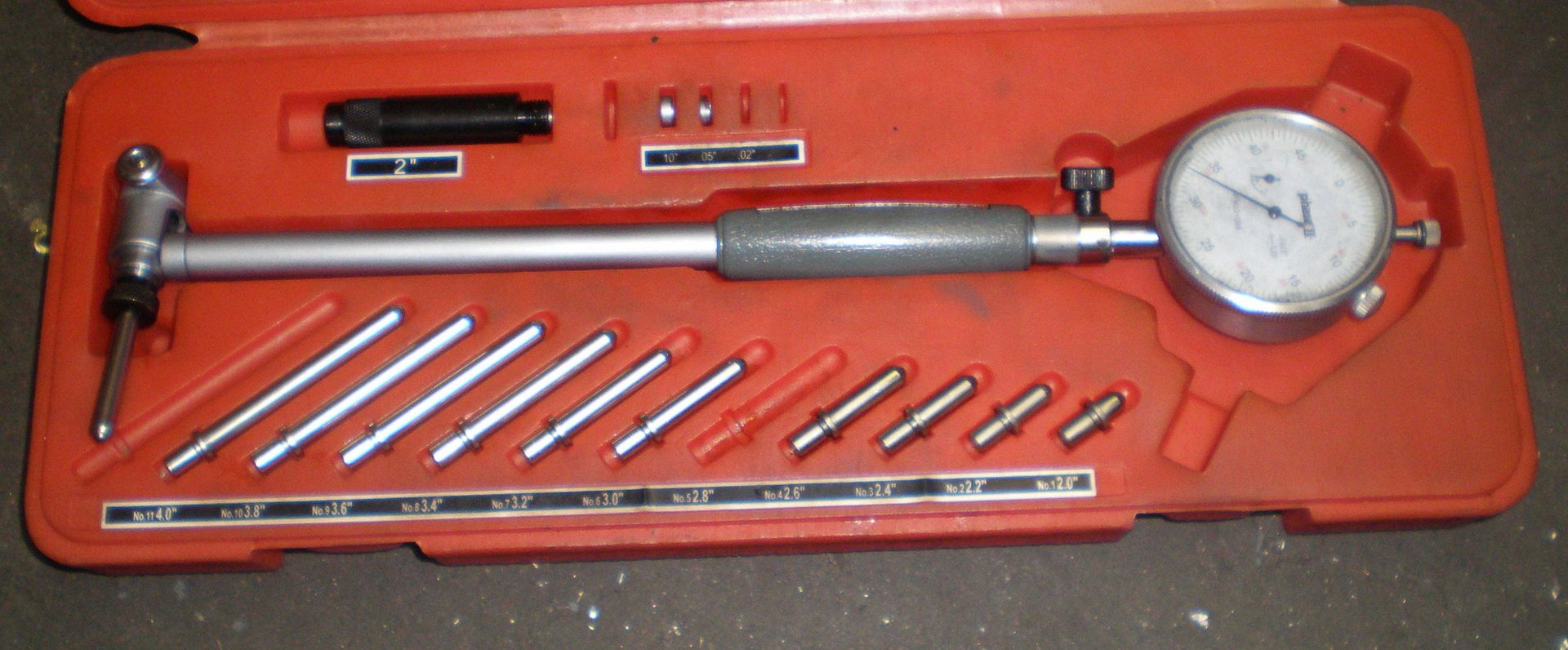 This small precision vertical hone is designed only for small engine cylinders, one at a time 
This is a high precision machine using 3,4 & 5 stone heads.
   Many times an OEM +.25mm piston is all that's available. Also many times it's difficult to bore & clean up the cylinder with only a +.25mm or +.010". This is where we step in with our vertical power hone. With a hone, the average bore center is realized as the hone proceeds up & down thru the bore. The power vertical hone most times will nicely clean up a +.25mm oversized cylinder.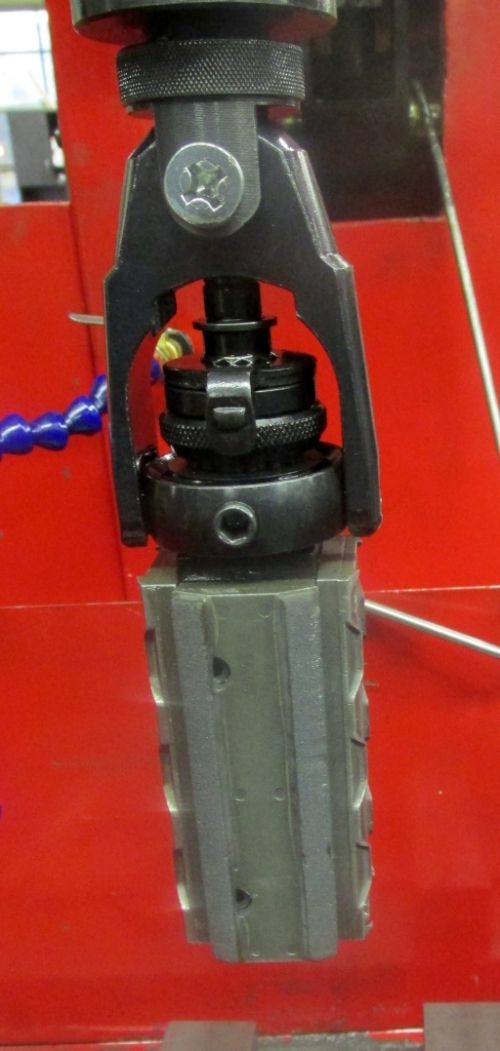 Honda 50                                        Yamha Blaster                      Sunnen AN Hone Head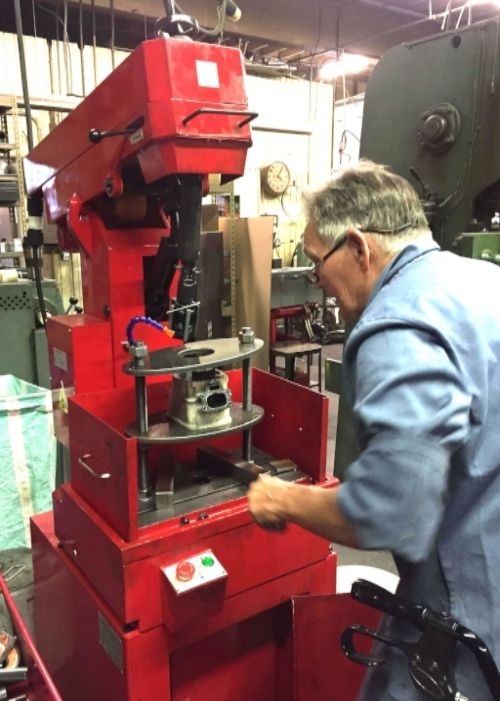 Inspecting the new setup         Dominic is checking a Sea-Doo cylinder bore size                Harley's & Torque Plates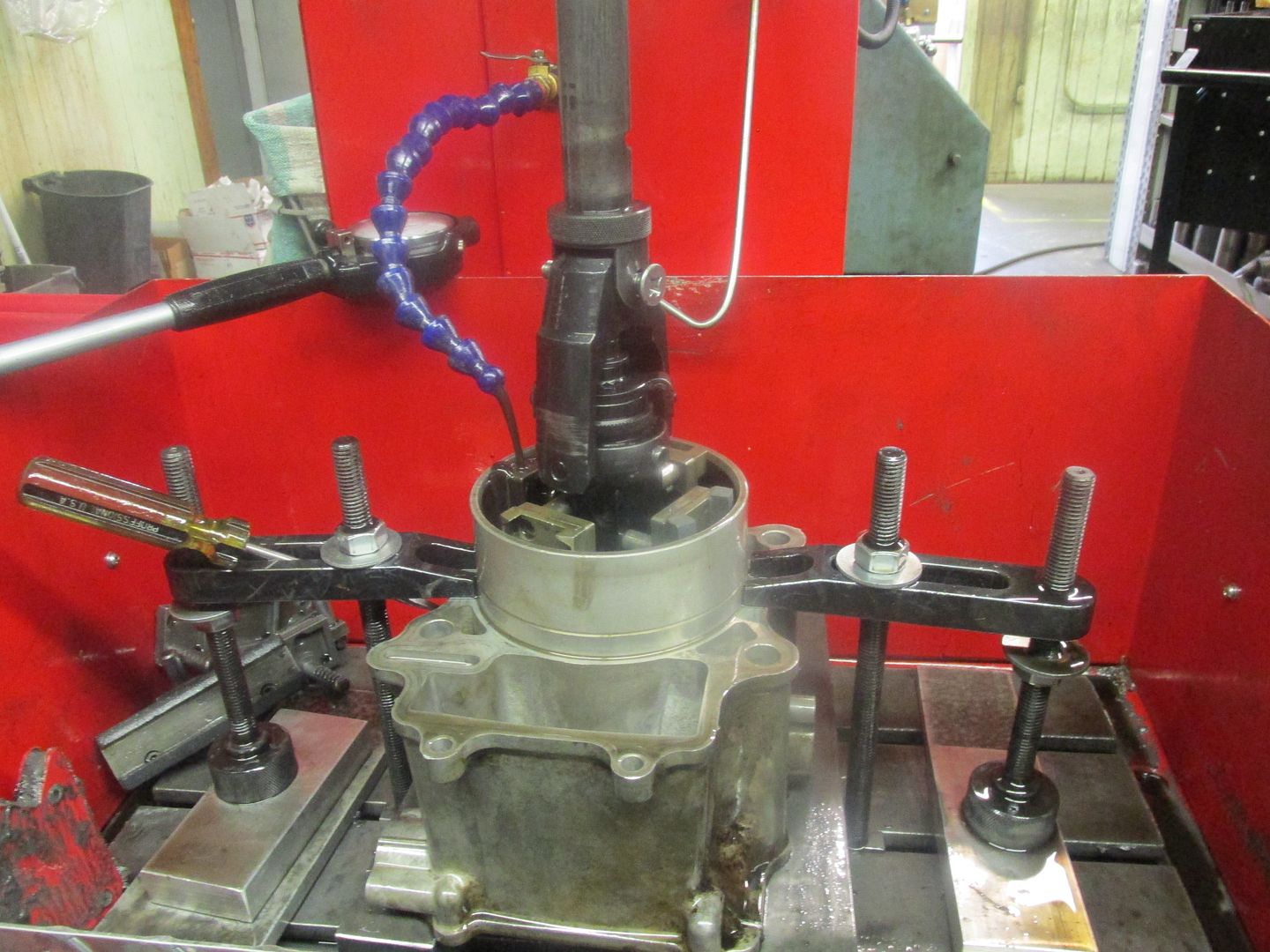 Our vertical machine has bore capacity from                    Suzuki 700 Quad / 102mm Bore                  Small Engine will not be held Responsible
          25-120mm, capable of Heavy stock removal                                                                                       for broken parts, studs & pieces 
                       No EGG BEATERS here